Do you know about our 2017 Wounded Hero Elk hunt...?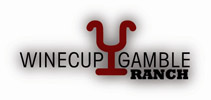 Giving back to our wounded heroes...
The Nevada Outfitters and Guides Association (NOGA) is currently working on their 7th Annual Wounded Hero project to provide a U.S. military person with a free elk tag and guided week-long Nevada hunting trip during the 2017 fall hunting season.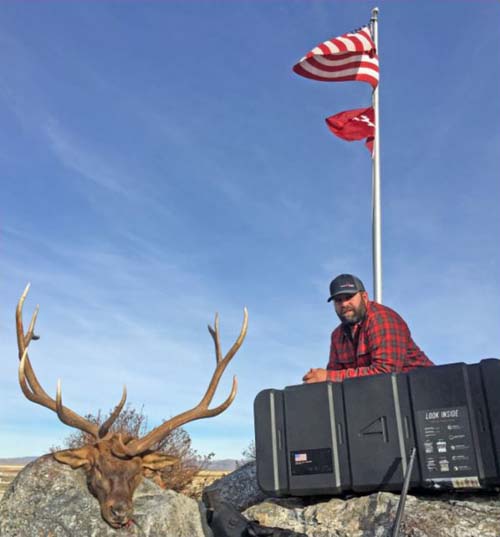 This year's wounded hero is Trey Humphrey, Iraq veteran from Reno, Nevada. Upon graduating from Foothill High School in 2001 with varsity letters in baseball, football, and roller hockey; he enrolled in the University of Nevada Reno Business Administration program. In 2005 he decided College wasn't for him and enlisted in the Marine Corps. He graduated in July of 2005 and received a meritorious promotion to Lance Corporal at boot camp at MCRD-San Diego. He was then assigned to 3rd Battalion 5th Marines 1st MarDiv. During the next four years, he was deployed several times as well as trained with foreign militaries; being promoted to Sergeant. In October 2010 he was deployed to Sangin, Afghanistan in support of OEF for his third deployment. In Trey's words... "Combat operations were very intense as we began our initial push to control the area. On November 9, I took my squad outside the wire in order to help a fellow squad leader evacuate a Marine who stepped on an IED. We managed to distract the enemy long enough for them to get the casualty back inside friendly lines. When we then attempted to maneuver on the enemies machine gun position I stepped on a pressure plate IED. My resulting injuries were the traumatic amputation of my right leg below the knee, severe damage to my left leg, a fractured jaw, severe shrapnel wounds to my left thigh and left arm and hand. I also suffered a mild traumatic brain injury and PTSD."
Optics manufacturer Vortex and the Winecup Gamble Ranch in Montello, Nevada, have again enthusiastically jumped on board as project sponsors. Vortex is donating a rifle scope, spotting scope, and range finder to the designated wounded hero. The Winecup Gamble Ranch is donating an expensive elk tag as well as lodging for the hunt.
This project was originally inspired by a NOGA member who wanted to do something meaningful to "give back" to those who have laid their lives on the line to protect our freedom. This year two licensed Master Guides will guide the veteran on a six-day hunt using their extensive hunting expertise and equipment.
NOGA members are working to raise funds for the hunt and gather donations of hunting gear, clothing, and/or cash for the recipient's travel expenses and pre/post hunt lodging, so the experience will be totally free. Everyone we've approached so far echoes the words of the Master Guide who inspired this project: "It just feels good to be doing this." We hope you will feel the same and contribute whatever you can to help make this hunt a once-in-a-lifetime opportunity for one of our veterans.
Please make checks payable to "NV Outfitters and Guides Association" and send them to the address below. Contact me with your questions or to arrange for shipment or local pickup of your donated items. All donations to our nonprofit organization for this project are tax deductible and will be gratefully acknowledged in project publicity. Looking forward to hearing from you soon!
Nevada Outfitter & Guide Assoc.
P.O. Box 28-1251
Lamoille, NV. 89828
Henry Krenka, Master Guide
Blain Jackson, Master Guide